Apparel - Items tagged as "Relaxed fit"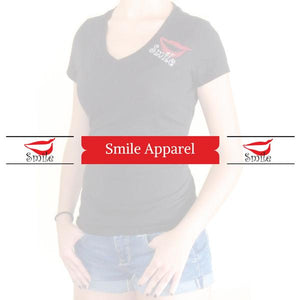 Welcome to Smile Gifts Boutique where every item brings you joy.
What mood are you in today? Perhaps you are feeling like you are on top of the world.  Then you need to be wearing a Smile All Day Bling T-shirt.  Feeling beautiful?  Then you need to wear a Flirty Smile T-shirt. If it's cold outside you need a Cozy Smile Hoodie.  Maybe you just want to hang out; then a Comfy Smile is right for you.
Whatever your mood, you'll be sure to find it here.