Smile All Day Bling T-Shirt White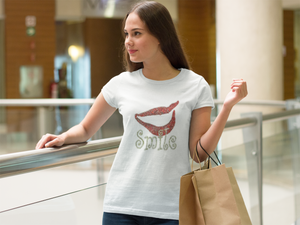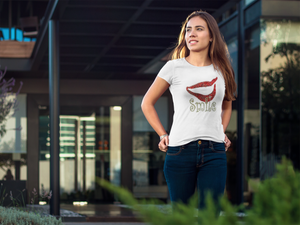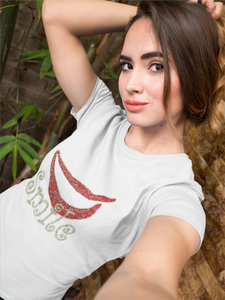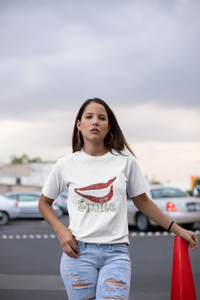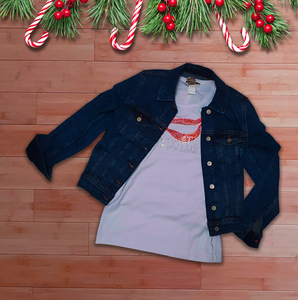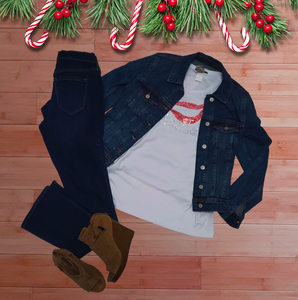 Elevate your style and shine with positivity in our "Smile All Day Bling T-Shirt" in radiant white. This isn't just a t-shirt; it's a dazzling expression of joy, a beacon of optimism, and a reminder that your smile can light up the world.
Key Features:
✨ Bling with a Message: The t-shirt is adorned with sparkling rhinestones that spell out our signature "Smile" message, ensuring you radiate as brilliantly as your spirit.
⚪ Timeless Elegance: The pristine white color adds a touch of timeless elegance to your wardrobe, making it a versatile piece that pairs effortlessly with your favorite jeans, shorts, or skirts.
👚 Comfortable Fit: Crafted from soft, breathable fabric, this t-shirt offers a comfortable and flattering fit, making it ideal for casual outings, social gatherings, or simply brightening your day.
🎁 Perfect Gift: Share the gift of joy and fashionable optimism with friends, family, or anyone who needs a reminder to smile. This t-shirt makes a splendid present for birthdays, special occasions, or as an everyday fashion statement.
Note: Due to variations in monitor settings and screen displays, the actual colors and sparkle of the rhinestones may slightly differ from what you see on your screen.
With the "Smile All Day Bling T-Shirt" in brilliant white, you're not just wearing a garment; you're embodying a philosophy. Your smile is your superpower, and this tee is your cape. Wear it proudly, and watch as your positive energy touches hearts and brightens days.
Elevate your style, uplift your spirit, and share the gift of a smile. Order your "Smile All Day Bling T-Shirt" in white today and become a shining example of happiness and fashion-forward positivity.

* Women's Sizes: S, M, L, XL, 2XL