Introducing the Smile Charm Bracelet: A Timeless Emblem of Joy!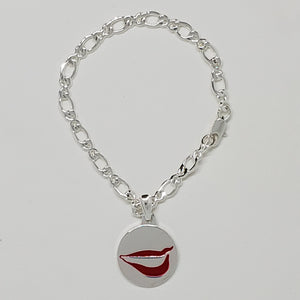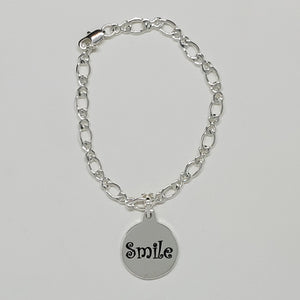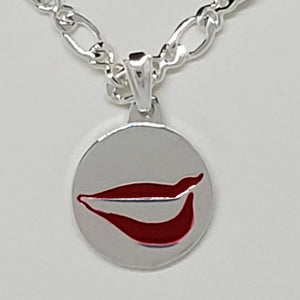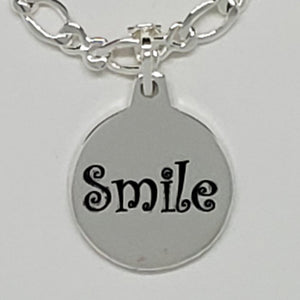 Elevate your style and carry the warmth of a smile with you wherever you go with our exquisite Smile Charm Bracelet. This isn't just jewelry; it's a radiant token of positivity and a reminder that happiness is a choice you can wear.
Key Features:
✨ Charming Elegance: This bracelet embodies timeless elegance with a delicate charm that captures the essence of a smile. Its classic design adds a touch of sophistication to your look, making it the perfect accessory for any occasion.
😊 Wearable Joy: Our Smile Charm is more than just an accessory; it's a symbol of happiness. Wear it close to your heart, and let it serve as a daily reminder to cherish the moments that make you smile.
💎 Quality Craftsmanship: Crafted with meticulous attention to detail, this bracelet boasts exceptional quality. Each piece is designed to withstand the test of time, just like the joy that inspired it.
🎁 Thoughtful Gift: Looking for a meaningful gift? The Smile Charm Bracelet is a heartfelt gesture for loved ones, friends, or even yourself. It's a timeless present that carries the sentiment of happiness.
🌈 Versatile Beauty: Whether you're dressing up for a special event or adding a touch of grace to your everyday attire, this bracelet effortlessly complements your style.
✨ Easy to Love: Just like your smile, this bracelet is easy to care for. Simply wipe it clean to maintain its radiant shine, and it will continue to brighten your day.
🌞 Radiate Happiness: Let your jewelry reflect your inner joy. The Smile Charm Bracelet is more than an accessory; it's a symbol of your commitment to positivity and sharing smiles with the world.
Make every day a celebration of joy - order your Smile Charm Bracelet today and wear your happiness with grace and elegance. Embrace the beauty of life's simple pleasures, because your smile is the most precious accessory you can wear.
Smile Charm Bracelet - double sided with Sylvia Bennett's Signature Lips on one side and the word "Smile" on the back. Available in PermaGold and PermaSilver. 7 inches long.