Best Love Songs Collection: A Musical Journey of Romance and Emotion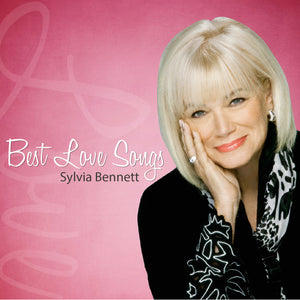 Indulge your senses and ignite the flames of love with our "Best Love Songs" Collection. This enchanting compilation is a carefully curated selection of timeless melodies that will sweep you off your feet and immerse you in the most beautiful emotion known to humankind: love.
Key Features:
Timeless Classics: "Best Love Songs" brings together the most iconic love songs from various eras and genres, creating a musical journey that spans decades of romance.

Unforgettable Artists: This collection features legendary artists whose voices have the power to stir the deepest emotions. Let their soulful performances serenade you and your loved ones.

Emotional Depth: Each track in this collection tells a story of love in all its forms – from sweet and innocent to passionate and enduring. These songs are a testament to the universal language of the heart.

Perfect for Every Occasion: Whether you're celebrating an anniversary, planning a romantic evening, or simply want to express your love, "Best Love Songs" provides the perfect soundtrack for those special moments.

Exceptional Sound Quality: Our commitment to delivering a premium listening experience ensures that every note, every lyric, and every emotion is conveyed with crystal clarity and depth.
Why Choose "Best Love Songs" Collection?
Express Your Love: Let the music do the talking when words fall short. "Best Love Songs" helps you convey your feelings with the power of music.

Romantic Memories: Relive cherished memories and create new ones with this collection of love ballads that have stood the test of time.

Versatile Gift: Share the gift of love by gifting this collection to someone special. It's an ideal present for anniversaries, weddings, Valentine's Day, or just to say "I love you."

Timeless Beauty: These songs are not just music; they are timeless expressions of the human heart's most profound emotions.

Quality Assured: We take pride in the quality of our music collections. "Best Love Songs" is a testament to our commitment to excellence in sound and emotion.
Transform ordinary moments into extraordinary memories with the "Best Love Songs" Collection. Let the melodies of love serenade your heart and inspire moments of romance, connection, and devotion.
Order "Best Love Songs" today and let the music of love fill your life with joy and passion! SmileGifts.com – Where music brings happiness.
Track Listing:
1. Look of Love (3:30)
2. Ain't Misbehavin' (2:49)
3. Fly Me to the Moon (2:43)
4. They Can't Take That Away From Me (2:45)
5. Embraceable You
6. The Very Thought of You
7. Shadow of Your Smile
8. My Funny Valentine
9. Night and Day
10. Someone to Watch Over Me
11. You Make Me Feel So Young
12. What a Difference a Day Makes