Presenting the Smile Necklace: Where Elegance Meets Joyful Radiance!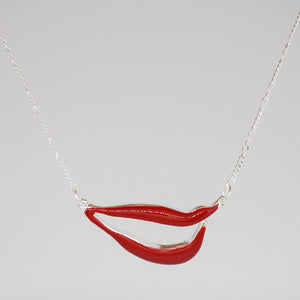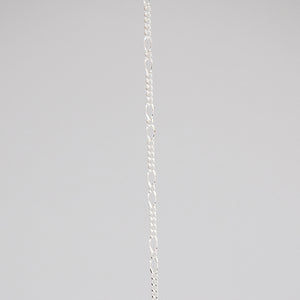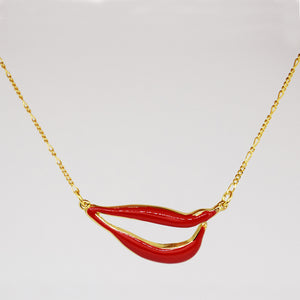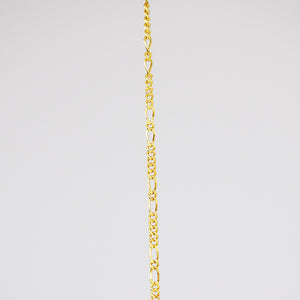 Elevate your style and wear your happiness with pride through our exquisite Smile Necklace. Crafted with meticulous attention to detail, this piece isn't just jewelry; it's a radiant celebration of positivity and a timeless expression of the joy that resides within you.
Key Features:
✨ Captivating Design: The Smile Necklace boasts a beautifully crafted red enamel smile pendant that radiates charm and sophistication. Its simple yet striking design effortlessly adds a touch of elegance to any outfit, making it a versatile accessory for various occasions.
💎 Premium Craftsmanship: Crafted with precision, the necklace is a testament to quality craftsmanship. Your choice of PermaSilver or PermaGold layered 16-inch chain with 2-inch extender ensures durability, while the smile pendant sparkles with a brilliance that's as enchanting as your genuine smile.
😊 Symbol of Happiness: More than a piece of jewelry, this necklace symbolizes the joy of living life to the fullest. Let it be a constant reminder to find reasons to smile, spread positivity, and carry your happiness wherever you go.
🎁 Timeless Gift: Looking for a thoughtful and enduring gift? The Smile Necklace is a heartfelt choice for birthdays, anniversaries, or any occasion where you want to gift a piece of joy and elegance.
🌟 Versatile Elegance: Whether you're dressing up for a special event or adding a subtle charm to your daily ensemble, this necklace effortlessly complements your style, enhancing your natural radiance.
✨ Easy to Adore and Maintain: Like a genuine smile, this necklace is easy to love. Regular polishing ensures it retains its lustrous shine, allowing you to showcase your happiness with grace.
🌞 Wear Your Joy: The Smile Necklace isn't just a fashion accessory; it's a wearable celebration of joy. Embrace the beauty of your radiant spirit and let your positivity shine through.
Elevate your style with a touch of happiness - order your Smile Necklace today and make every day a celebration of joy. Because true beauty is found not just in what you wear but in the joy you carry within.
#YouMakeMeSmile