Introducing the Smile Charm Earrings: Radiate Joy with Every Sparkle!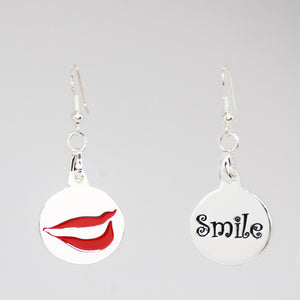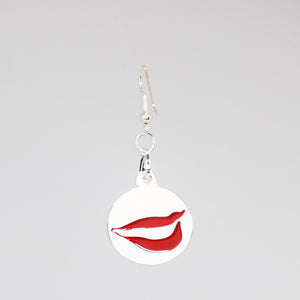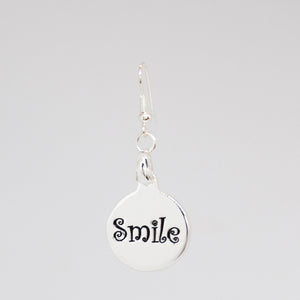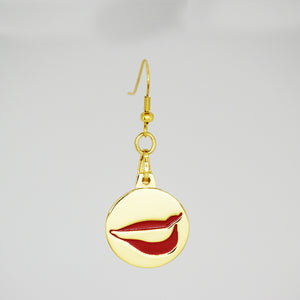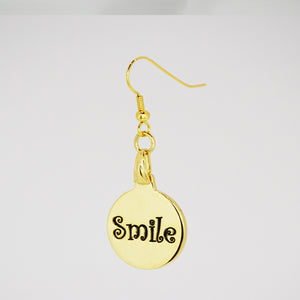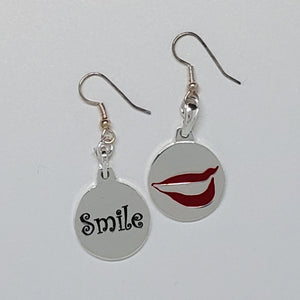 Elevate your style and embrace the charm of happiness with our exquisite Smile Charm Earrings. Meticulously designed to capture the essence of joy, these earrings aren't just accessories; they're a reflection of your radiant spirit.
Key Features:
✨ Dazzling Design: Adorned with a captivating smile charm, these earrings are a celebration of elegance and positivity. The delicate design adds a touch of sophistication to your look, making them perfect for any occasion.
💎 Quality Craftsmanship: Crafted with precision and care, our Smile Charm Earrings are a testament to exceptional quality. Your choice of PermaSilver or PermaGold layered hooks ensure durability, while the smile charms sparkle with a brilliance that's as infectious as your own smile.
😊 Symbol of Optimism: Beyond their aesthetic appeal, these earrings carry a profound message. Each time you wear them, let them serve as a symbol of optimism, reminding you to find joy in life's simple pleasures.
🎁 Perfect Gift: Looking for a thoughtful and timeless gift? The Smile Charm Earrings are a heartfelt expression of joy and make for an ideal present for birthdays, anniversaries, or any occasion where you want to share a bit of happiness.
🌟 Versatile Elegance: Whether you're dressing up for a special event or adding a touch of charm to your everyday attire, these earrings effortlessly complement your style, adding a subtle sparkle to your ensemble.
✨ Easy to Love and Care For: Just like your genuine smile, these earrings are easy to adore and maintain. A quick polish ensures they retain their radiant shine, allowing you to wear happiness with ease.
🌞 Radiate Joy: Let your jewelry reflect your inner joy. The Smile Charm Earrings are more than accessories; they're a beautiful reminder that your happiness is a precious adornment.
Elevate your style, one smile at a time - order your Smile Charm Earrings today and let your positivity shine through. Because true beauty is expressed not just in what you wear but in the joy you carry with you.